What do you get the Chelsea fanatic who's bought the t-shirt, the football club and a host of multi-million pound footballers? Howabout a one-off Chelsea mosaic table.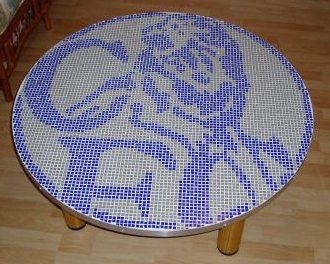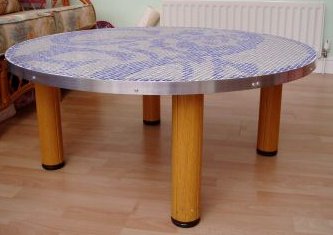 The table top has a diameter of approximately 1 metre, and comprises over 6,000 1cm square, glass mosaic tiles. It is neatly finished with a 30mm aluminium trim around the table top edge. The table stands a little over 15" high and comes with 4 wood effect legs, although they could easily be replaced with legs purchased from any DIY store. Alternatively, remove the legs and you have a mosaic ready for mounting on a pub or club wall.
This item is currently for sale.
Interested in my mosaic items? My contact details appear on the home page.